Joanna Cote admits that she seeks out the more difficult path precisely because it leads to suffering hardship and building community outside in nature.
That path led the California native out of the lucrative tech business in Silicon Valley to early retirement and raising young kids in her late 30s. And it led to her first triathlon at the age of 40.
"It was a life-changing moment for me," said Cote, 61. "The commitment it takes, the support and the suffering together. It gives you an immense perspective and you become committed to that lifestyle."
Ten years later, she won a lottery slot to participate in the Kona (Hawaii) Ironman. Only 100 people were chosen from more than 20,000 applicants worldwide — and it was the lottery's last year. "It felt like a sign," she said. "I don't think I stopped smiling the whole day of the race," even though the grueling event includes a 2.5-mile swim, 112-mile bike ride and a 26.2-mile marathon.
The Ironman reputation landed Cote her first coaching job in cross country and track at the local high school. She has since coached three other high schools, earned a master's degree in sports management and dedicated herself to community service built around training, yoga and physical fitness as a way to build community and change lives.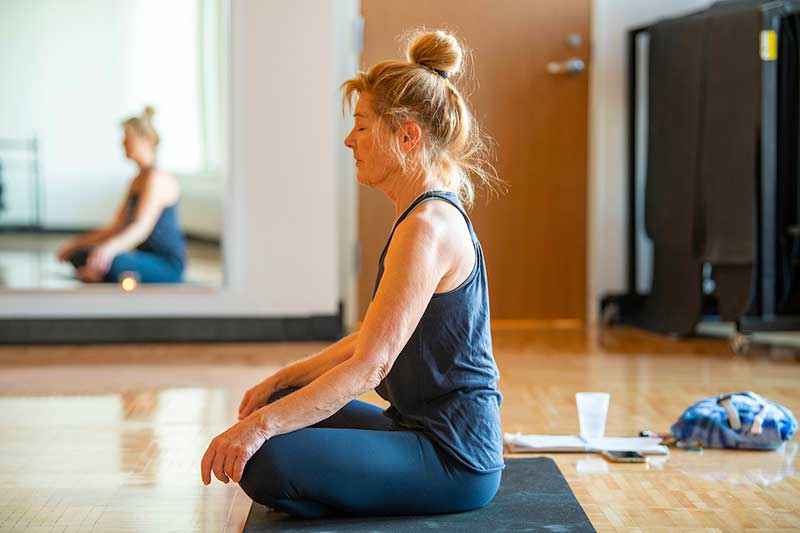 "We're all at different phases of our journey here (in ILI) trying to find out what's next, but I've always known that I want to be outside and using my body for transformation," she said. "How do you build a lifestyle of health and fitness and connection to nature to build identity and social justice? I hope to turn it into something tangible that can be replicated."
Born in San José, Cote said her mother took her camping and hiking and instilled a love of nature when she was young. She majored in journalism at San José State and took a job as a technical writer at ROLM, a telecommunications company. She later worked for 15 years for another startup, Cisco Systems, where her interest in writing about people rather than technology led to management and a focus on team building.
"How do you build a lifestyle of health and fitness and connection to nature to build identity and social justice? I hope to turn it into something tangible that can be replicated."
While her husband followed the same company path, Cote retired to raise two daughters in the slower lifestyle of small-town gold country near Nevada City, California. She continued to be involved with community work, taking marginalized teen girls and teen moms on trips to hike and camp.
Triathlon training — she's done 60 in the last two decades — and running became her focus, as well as raising money for different causes. She enjoyed team building as a running coach and wanted to expand that skill in a marginalized community with her master's degree capstone project. That's when she read about Homeboy Industries, a gang intervention and re-entry program in Los Angeles run by Rev. Greg Boyle, SJ, who won Notre Dame's Laetare Medal in 2017.
Cote spent three months at Homeboy to develop something lacking there — a physical fitness program. After swerving from her initial plan to meet the found need, she led a small group that would occasionally run, bike, hike or do yoga.
"Mostly, we built a small community based on being in nature, a safe place where we could be vulnerable," she said. "Discomfort breaks down barriers."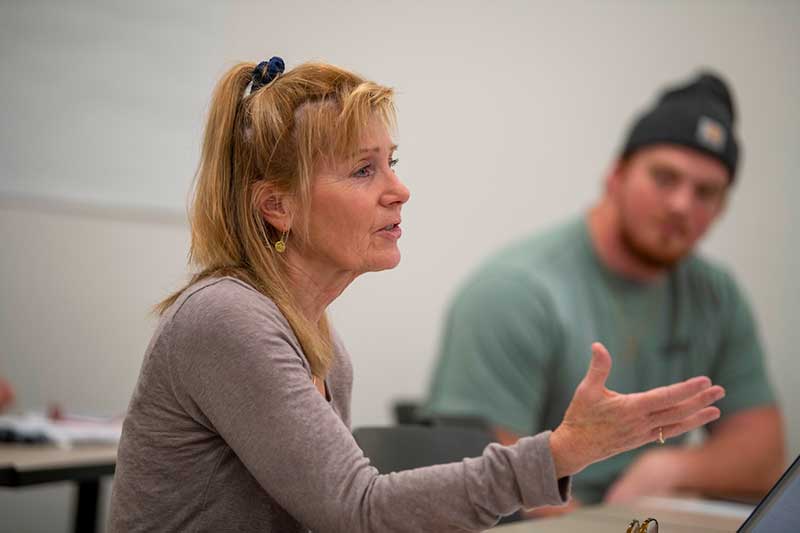 The program was challenging to maintain after she left and under strain from the pandemic. Cote decided to become an ILI fellow to "continue to design and develop the next phase of my life in order to contribute to my community and society using my gifts and passions in a way that could best effect change." Her daughter attended Notre Dame and she came to love the spirit of the community.
The classes she took first semester are Sports Leadership by Muffet McGraw, the women's basketball coach who retired in 2020 after 33 seasons and two national championships; American wilderness; and Love and Violence, a social justice history up to the civil rights movement.
Cote said her spouse was supportive but stayed home to take care of their farm animals and run a food-security ministry, leaving her more time to focus on studying and community work.
She volunteers through the University's Mercy Works program; tutoring and teaching yoga at Depaul Academy, an alternative juvenile justice program for young men; teaching yoga at Westville prison and at the Duncan Student Center; and continuing to partner with the youth sports program Play Like A Champion Today.
She plans to return to Homeboy Industries with more skills and confidence in her ability to build the kind of program she envisioned there or somewhere else.
"I want to be open to the possibility of a new path that may develop," she said, "but still be true to my life's work."